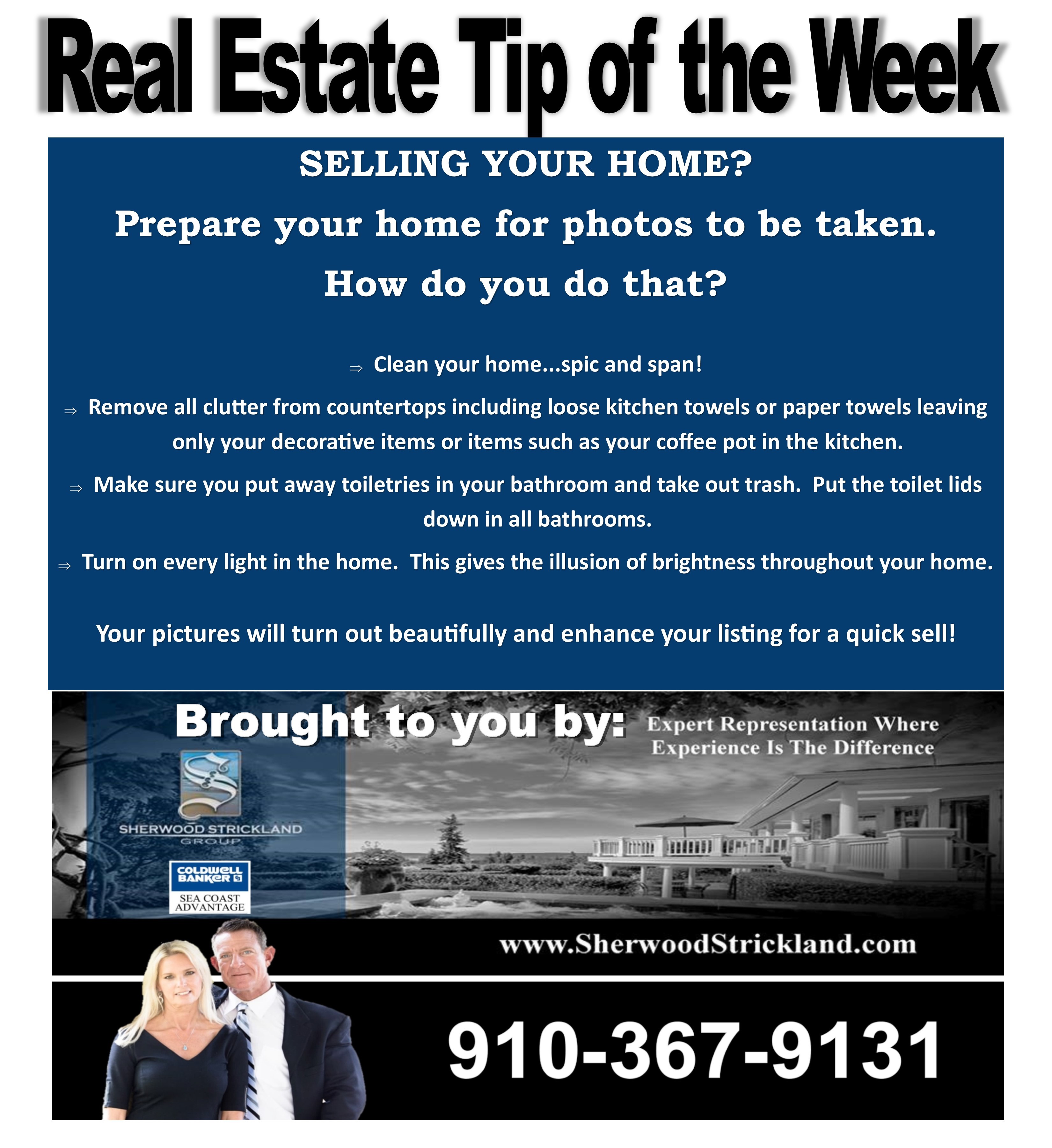 SELLING YOUR HOME?
Prepare your home for photos to be taken.
How do you do that?
Clean your home…spic and span!
Remove all clutter from countertops including loose kitchen towels or paper towels leaving only your decorative items or items such as your coffee pot in the kitchen.
Make sure you put away toiletries in your bathroom and take out trash. Put the toilet lids down in all bathrooms.
Turn on every light in the home. This gives the illusion of brightness throughout your home.
Your pictures will turn out beautifully and enhance your listing for a quick sell!